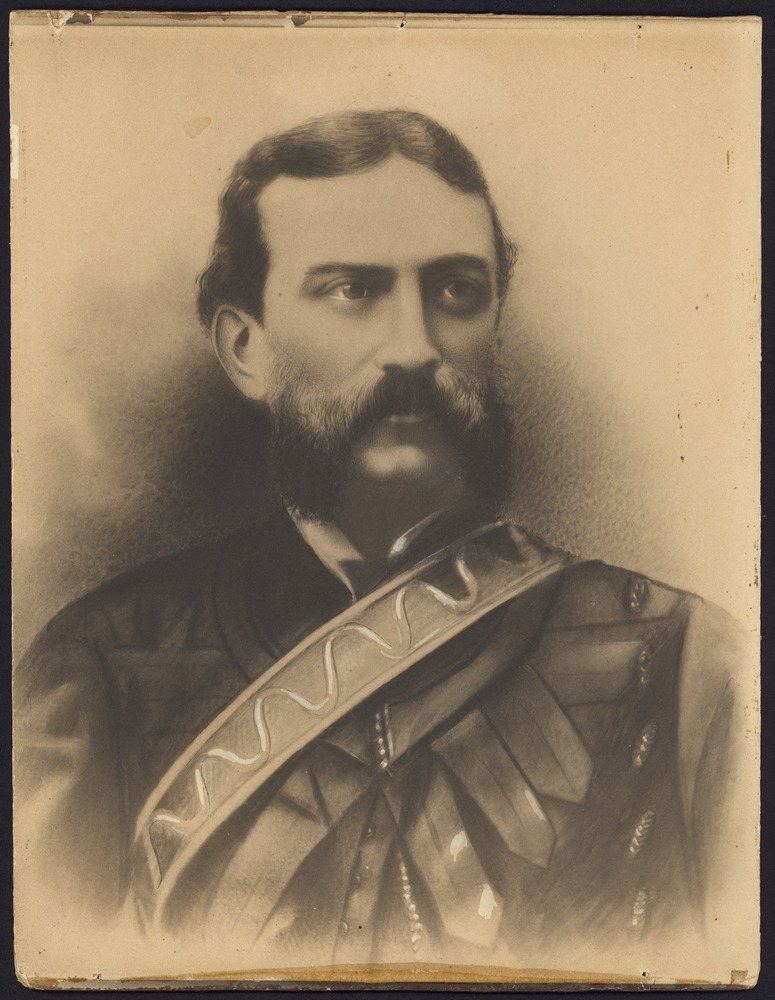 Robert Hoddle (1794 -1881)
The word 'Boroondara,' taken from an Aboriginal word meaning 'a place of shade' or 'where the ground is thickly shaded,' was coined by pioneer surveyor Robert Hoddle.
Before John Gardiner and his family settled in Boroondara, the area now known as Boroondara was inhabited by a Wurundjeri clan of Woiwurrung people. It was in the same year, 1837, that Hoddle gave it the name 'Parish of Boroondara' after a word from the Woiwurrung language.
Comprising of municipalities of Hawthorn, Kew and Camberwell, Boroondara was a parish in the County of Burke. It was later known as the City of Camberwell.
Born in London, he came to Australia in 1823 where he started off surveying districts of New South Wales. In 1837, accompanied by Governor Richard Bourke, he arrived at Port Phillip with his assistants. It is controversial whether he planned Melbourne himself or took one of his assistant's ideas but it is accepted that the design of Melbourne was Hoddle's. Hoddle was the first to sketch a plan of Melbourne. With the help of the Governor, Hoddle surveyed areas around Victoria becoming the first surveyor-general in Victoria in 1851.
He was responsible for establishing a street grid system, which became known as the Hoddle Grid, and this was an innovative design for inner city Melbourne.
"Image sourced From the State Library of Victoria"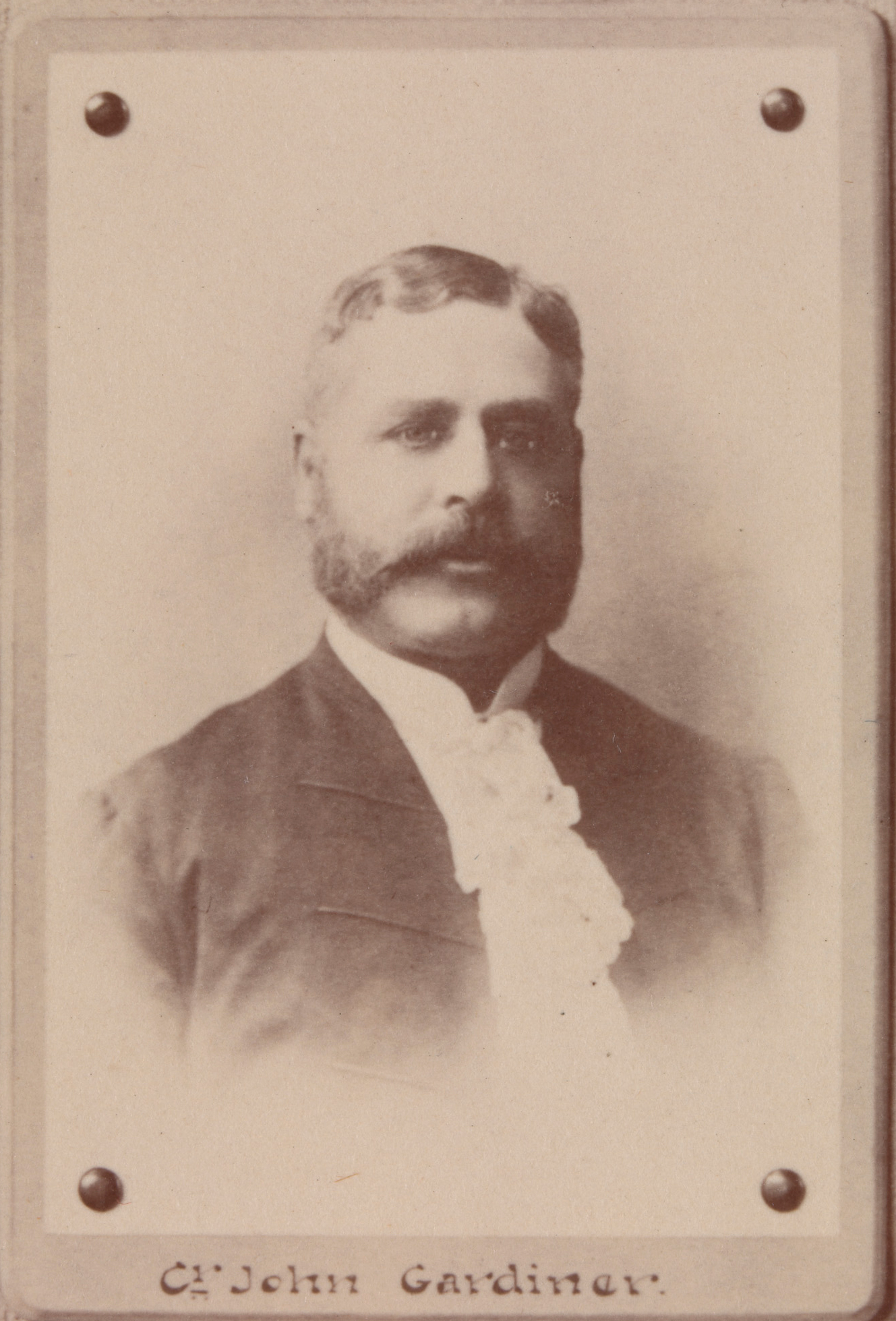 John Gardiner (1798 – 1878)
Gardiner's Creek was named after John Gardiner – in 1836 he waded across the Yarra River, in particular the section of the creek which is named after him today.
Originally from Dublin, John Gardiner was a cattle overlander and pastoralist from the area of New South Wales. He was also a banker, first working at a bank in Van Diemen's Land where he occupied some land, and later as the manager of Port Phillip Bank.
John Gardiner and his family settled in Boroondara in 1837 – they were the first Europeans to settle in the area. He is often given the name 'the Overlander' because he drove 300 cattle over land from Sydney to Gardiner's Creek, Melbourne. From 1837 he set himself up as a prominent figure in Melbourne – moving his family to Melbourne, building a house at Gardiner's Creek and some land at the corner of Little Collins and Elizabeth Street, and setting up a cattle station in Mooroolbark consisting of 15,000 acres.
He also held many titles: president of a Temperance Society helping to establish the first independent Church in Melbourne, director of the Victoria Fire and Marine Insurance Company, director of the Union Bank, and manager of the Port Phillip Bank. In 1839 he sold his property at Gardiner's Creek and built a new residence in Bourke St. After being sent to London, he returned to Melbourne in 1842 and lived in Mooroolbark for eleven years before selling his assets and retiring in England.
"Image sourced From the State Library of Victoria"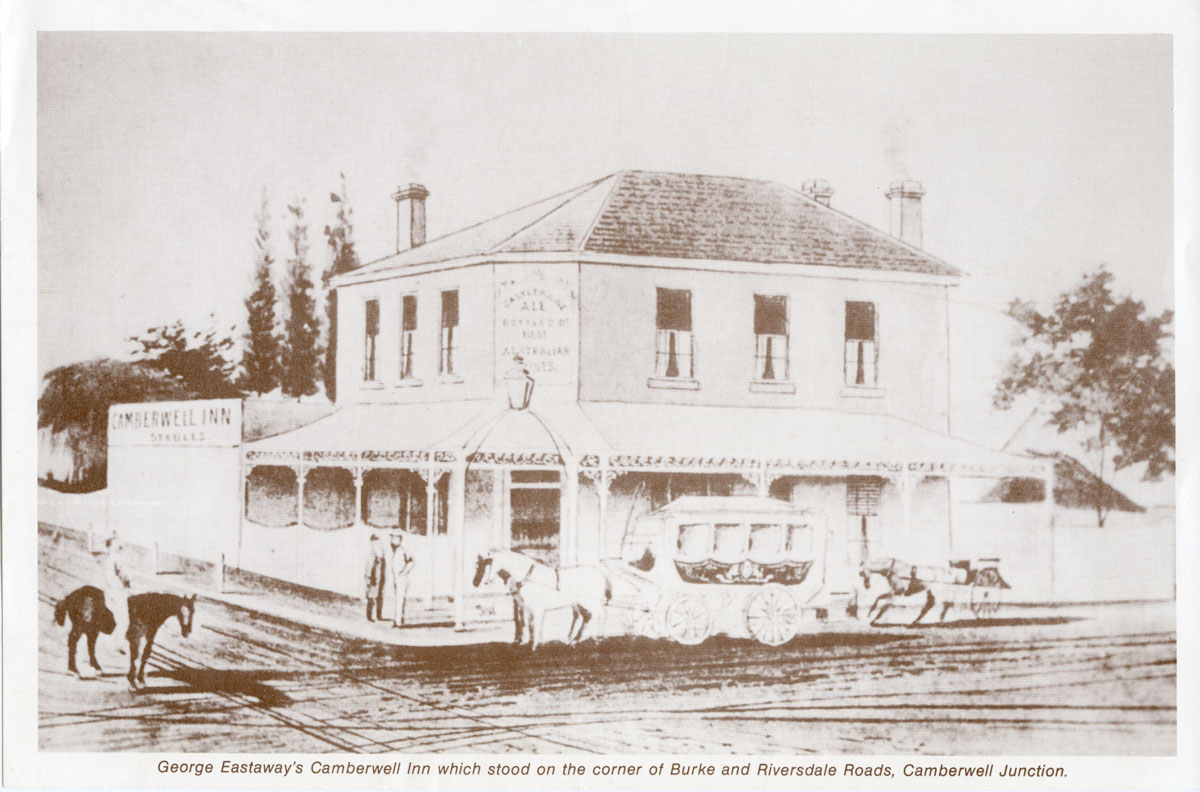 George Eastaway (born c. 1805)
Although perhaps not quite as well known as some other figures associated with Camberwell's history, George Eastaway is largely responsible for attributing the name Camberwell to the municipality.
He was born in Somerset, England, and after arriving in Australia in 1853 with his family, he established the Camberwell Inn after buying land at Camberwell Junction.
Within Henry Elgar's special survey of 1841 lay the suburb of Camberwell which consisted of a general store, an inn and a blacksmith's workshop. The inn, constructed in 1853, was owned by George Eastaway who named it after the London suburb of Camberwell because the converging and intersecting of the roads reminded him of Camberwell Green in London.
This in turn resulted in Camberwell being adopted as the name for the entire district. Formerly known as Red Gum Flat, Camberwell Junction was developed around the hotel which lead to other establishments being built – a church, a school, Camberwell Town Hall, and eventually the railway station in the 1880s.
After being known as Boroondara, it wasn't until 1902 that the area became the Shire of Camberwell and Boroondara, and the City of Camberwell was adopted in 1914. Camberwell Inn was replaced in 1920 by a milk bar.
Not much is known about George Eastaway's later life except that he returned to his birthplace Bristol, England in 1867 because of ill health.
"Image sourced from the Boroondara Library Service"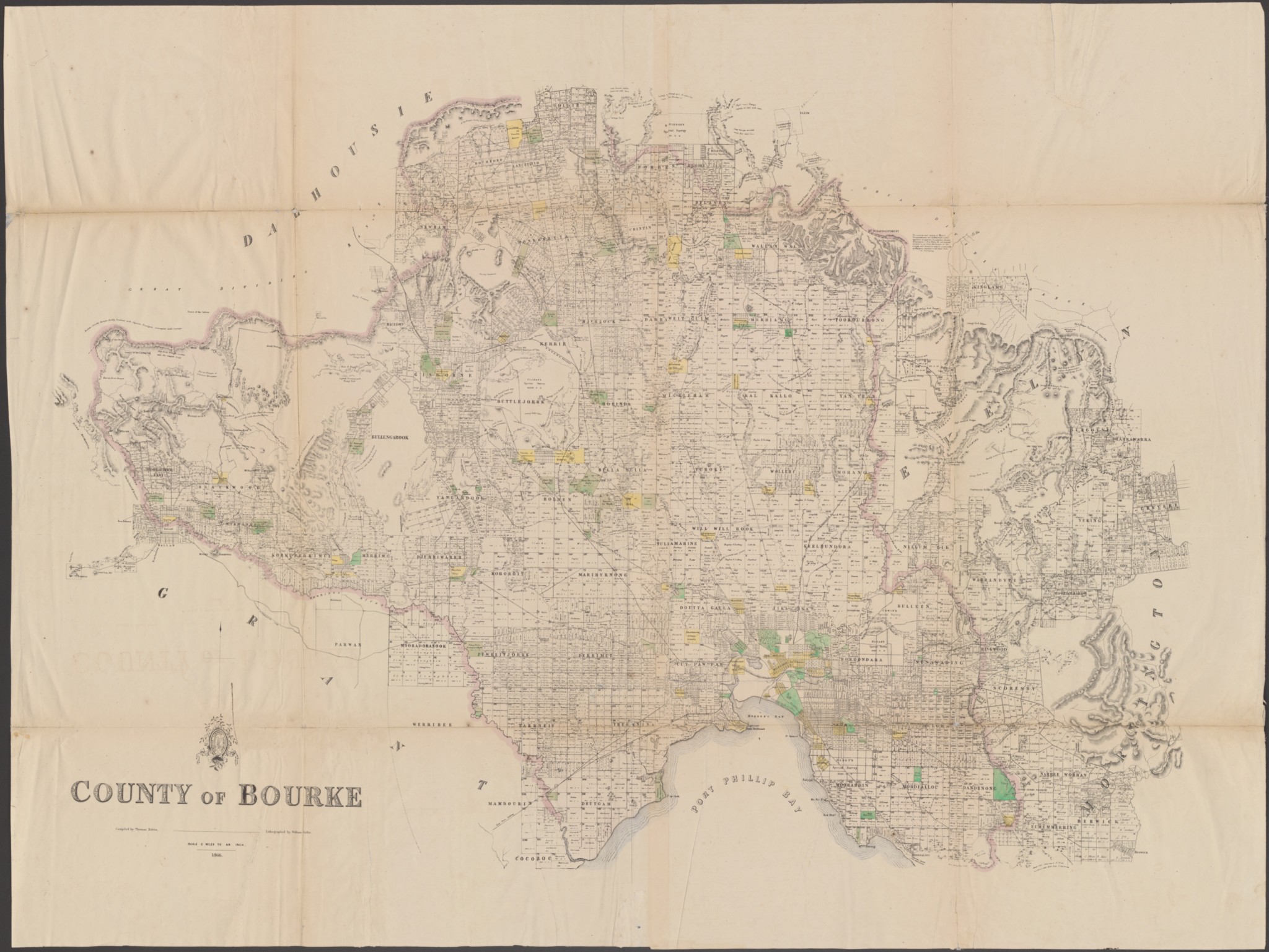 Henry Elgar
The first large land purchase within Camberwell was by Henry Elgar, an Indian Merchant, in 1841. There is very little information regarding Henry Elgar's personal life.
The land he bought up was more than half of the size of the City of Camberwell today. The land was 5,120 acres in size, and regarded as the finest land in Boroondara because of the convenience of its location – 10 kilometres east of Melbourne city, near Kew, Hawthorn, and Camberwell.
After buying this land, he surveyed the area and thus developed Elgar's Special Survey. The survey covered the regions which are now bordered by the west of Burke Road, south of Canterbury Road, east of Elgar Road, Yarra River and Koonung Creek. The suburbs within Boroondara are included within the survey including Balwyn, Mont Albert, Canterbury, and Surrey Hills, referred to as the County of Burke.
He sold the land shortly after his purchase, and the subdivisions were resold in the mid-1850s.
Although the system implemented by Elgar's Special Survey was short-lived, it had a durable effect on Boroondara's alignment of subdvisions and roads and the boundary outlines that exist presently.
"Image sourced From the State Library of Victoria"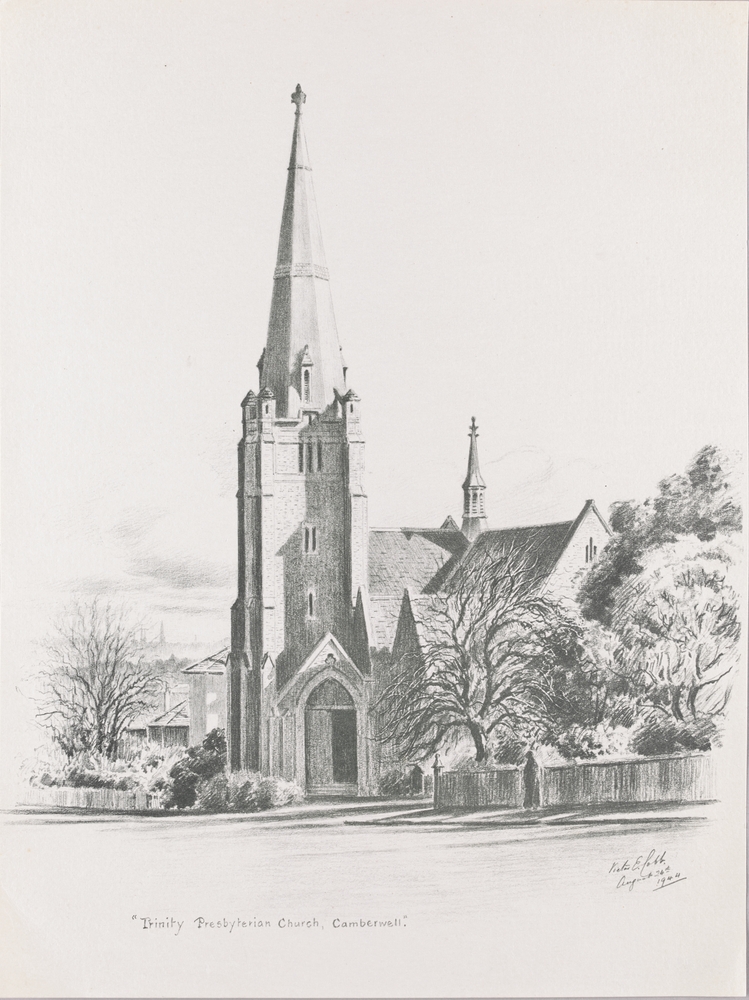 Reverend Patrick John Murdoch (1850 - 1940)
Known for being the father of Keith Murdoch and the grandfather of Rupert Murdoch, Patrick John Murdoch's association with Camberwell is that he was the first minister of Trinity Presbyterian Church.
A Scottish-Australian Presbyterian minister, he was born in Aberdeenshire and ordained as a minister of the Free Church of Scotland.
Due to a crisis at this church in 1884, he relocated to Victoria with his wife and his parents in 1884 where he was called to West Melbourne Presbyterian Church for three years. He served at Trinity Presbyterian Church, Camberwell, from 1887 to 1928. He was also the moderator of the Presbyterian Church of Victoria, moderator general of the Presbyterian Church of Australia, and clerk of the Melbourne South presbytery.
In 1909 he spent the night in Melbourne Gaol for contempt and refusing to obey orders to produce a document that was in the presbytery's possession relating to a court case.
In 1936 the Rev R. Wilson Macaulay at Trinity Presbyterian Church dedicated a large stained glass window in Rev. P.J. Murdoch's name to commemorate his ministry in Camberwell.
He died in Auburn on 1st June 1940.
"Image sourced From the State Library of Victoria"